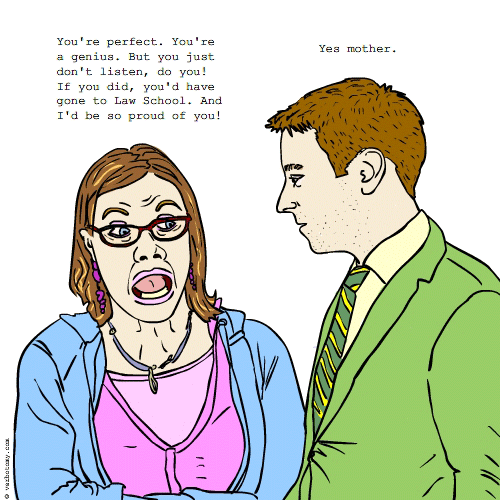 DEFINITION: v. To be offered regular encouragement, unwavering support and subtle but unrelenting criticism based on the worry that you may not be realizing your "full potential". n. The helpful but sometimes annoying advice given by a mother to a child.
Mamanurture
Pronunciation: Mum-a-nurr-tyur
Sentence: Jean always thought that a bit of mamanurture was good for her kids, although they often wished that she would keep her opinions and constructive criticisms to herself for a change. Tom really didnt want to join the family sewage farm business he wanted to be a ballet dancer, but his mother would spend hours trying to persuade him otherwise.
Etymology: Mama(Imitative of a childs first syllables, ma,ma) See also Mamma. Nurture(Rear, encourage the developement of(a child). From the Latin Nutrire.
Points: 614