Verboticism: Maambigucite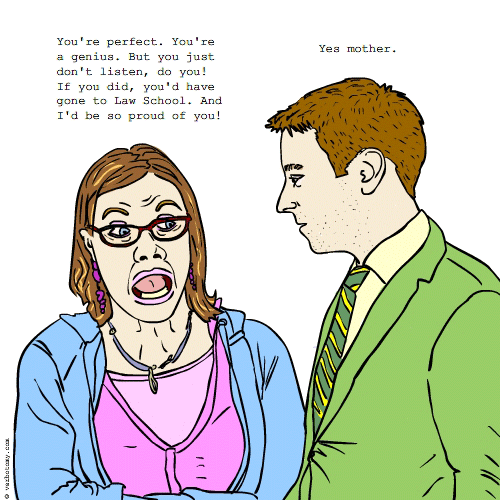 DEFINITION: v. To be offered regular encouragement, unwavering support and subtle but unrelenting criticism based on the worry that you may not be realizing your "full potential". n. The helpful but sometimes annoying advice given by a mother to a child.
Maambigucite
Pronunciation: maam+AMbiguOUS+INcite
Sentence: Relentless maambigucitation left the man with unclear self-esteem, incapable of making a decision without consulting his mother, even down to choosing a tie to wear with his green suit, which she bought for him.
Etymology: maam+AMbiguOUS+INcite
Points: 638