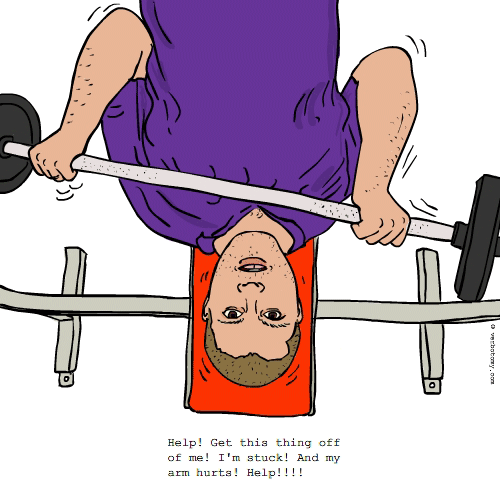 DEFINITION: v. To return to the gym in order to get back in shape, only to over-do-it and injure yourself. n. An injury which is the result of an overly ambitious exercise program.
Gymjure
Pronunciation: /ˈdʒɪmˌdʒuɹ/ /JIMM-Joor/
Sentence: They told me to stay away from the free weights to avoid gymjury, but nobody warned me not to lean into the turns on the stationary bike.
Etymology: from gym + (in)jure
Points: 1466