Verboticism: Taskmasterror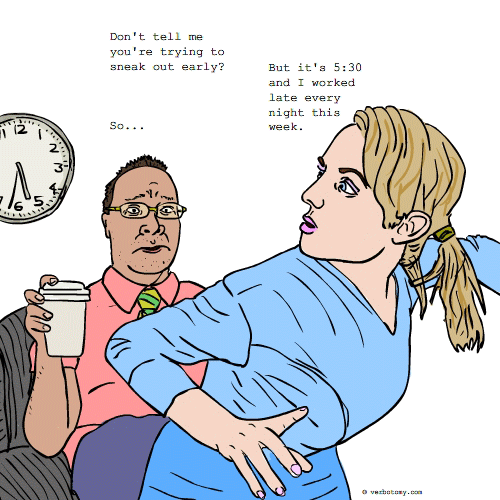 DEFINITION: n. A type of frustration created by a manager who never notices when you work late, but always nags you for leaving early whenever you leave on time. v. To carefully monitor your subordinates to ensure that they never leave work a minute early.
Taskmasterror
Pronunciation: /task-mas-TER-or/
Sentence: Ruth worked late four days out of the week, but she would sometimes have to leave early to pick up her daughter from daycare. On those days her boss, Mr. Petty, would make snide remarks if he saw her getting ready to leave, and she always had a feeling of taskmasterror that he was keeping track of every time she left work early and keeping it in her personnel file.
Etymology: Taskmaster - a person who supervises rigorously the work of others (from Middle English, taske "imposed work, tax" & Old English, magister "great") + Terror - intense, overpowering fear (from Latin, terrēre "to frighten")
Points: 830