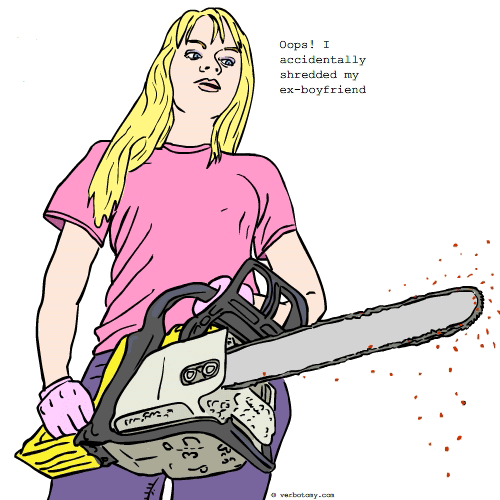 DEFINITION: v. To fret and worry after the accidental trashing of an important document, file or friend. n. The state of anxiety caused by an accidental deletion.
Pulpitation
Pronunciation: pulp-per-TEY-shun
Sentence: Little did the young reverend know that datastrophe dangled above him like damoclean sword, as he mistakenly shredded, and pulped the last dirty document from the Archbishop's 666 boxes of private pornographic papers. But when he heard a ranting, raving, roaring, purple-robed, crimson-faced figure storming towards him, he fell to his knees in prayer. And as he prayed, his thoughts were only of the Archbishop's pornografia, including the sincunabula he had unwittingly pulped, so much so that his pulpitations became so strong that he thought that his heart was a about to leap from his chest. Looking to the heavens for comfort all he could see were the church walls with Michelangelo's face staring back at him. Resorting to scripture, he yelled out in panic, "It's the "Textasy and Datagony. Textilence, perhaps - in the Archbihop's case, sextilence - is upon the land; Infogeddon is at hand."
Etymology: Blend of PULP: to reduce to pulp, destroy, crush; PALPITATION: to throb, flutter like the rapid beating of the heart when excited, anxious, nervous, etc; and, in this case, PULPIT.
Points: 602