Verboticism: Designerlibel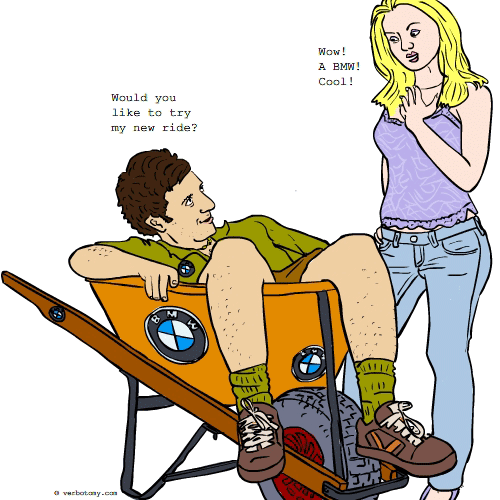 DEFINITION: v. To purchase a low-cost product and cover it with the label, or put it inside the packaging of a premium brand. n. A cheap product, which has been repackaged, or relabeled, by the consumer to make it look like an expensive brand.
Designerlibel
Pronunciation: /di-ZAI-ner-lai-bul/
Sentence: It all started when Jack was a teenager, and he tried painting a Reebok logo on the department store, no-name-brand sneakers that was all his family could afford, and now he would make regular forays into the men's fashion stores where they sold Armani, D&G and Hugo Boss, to look for loose brand labels that he could affix to his own bargain clothing. Jack had been commiting designerlibel for years, even though he now owned his own successful department store chain.
Etymology: Blended malapropism of "Designer Label": Designer - bearing the name or logo of a specific designer (from Latin, dēsignāre "to designate") + Libel - to misrepresent damagingly (from Latin, libellus "little book, pamphlet")
Points: 560