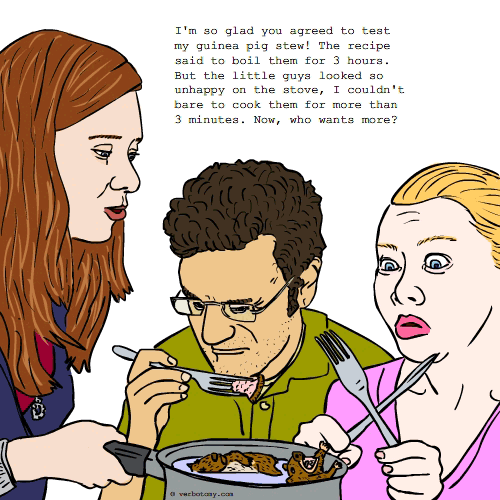 DEFINITION: v. To prepare or process food in a manner that renders it unpalatable, indigestible and completely inedible. n., Food which has been prepared in such a way that it is unfit for human, or even non-human, consumption.
Dulinaree
Pronunciation: duh-li-naree
Sentence: A crock pot would have served us better dulinaree than this!
Etymology: dull + culinary
Points: 644