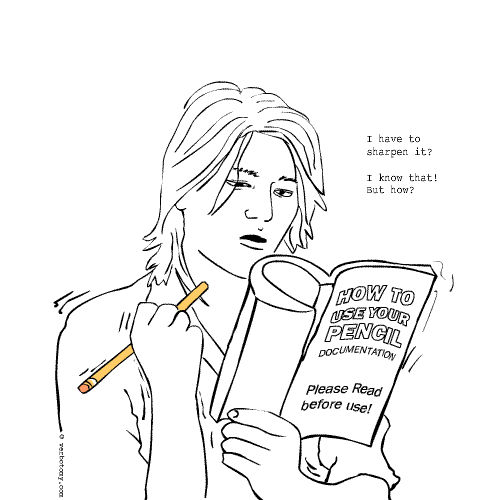 DEFINITION: An often debilitating condition characterized by compulsive, repetitive and obsessive reading of product documentation and warranties.
Laripeat
Pronunciation:
Sentence: I was mocked for my laripeat behavior, but when the hair dryer fell into the tub, I was saved because the water was not turned on and the tub was empty.
Etymology: LAther - RInse - rePEAT No matter how many times I've read it, I still glance at those stupid instructions every time I shower... You do too... admit it!
Points: 754