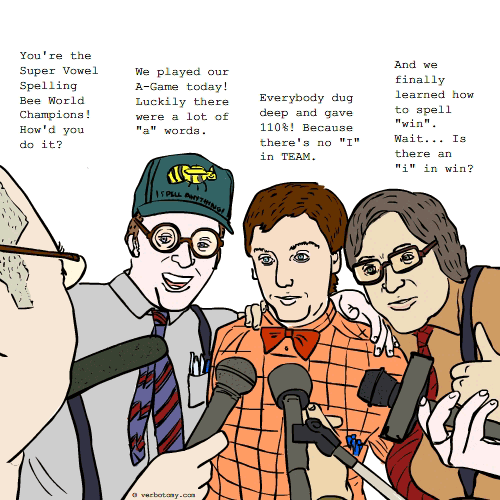 DEFINITION: v., To speak in an inspirational but perhaps incomprehensible manner by stringing together a series of grunts and clichés. n., An inarticulate TV or radio, post-game interview, typically given by a panting, toothless, sweating, verbally-challenged, and hugely overpaid, athletic superstar.
Pigskinese
Pronunciation: pig-skin-NEEZ
Sentence: Spurred on by the victory and athulation of the fans, the pigskinese of the full-back, during the after-match interview, went from golemic to gridiotic.
Etymology: PIGSKIN: Slang term for a football; pig and its grunting & ESE: as in languages as computerese. Golemic: Blend of goal & golem+ic (yiddish) for graceless, tactless, foolish - altho, not necessarry intentionally. GRIDIOTIC (grid(iron) & idiotic
Points: 488