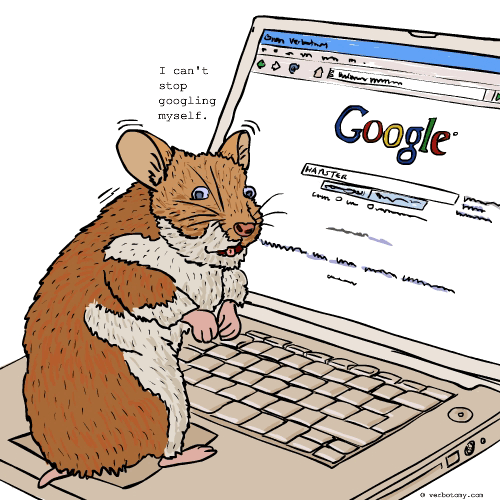 DEFINITION: v. To look up your own name on a search engine. n., The practice of using a search engine as a tool for self-realization, or perhaps just self-gratification, by repeatedly searching for information about yourself.
Wikineedia
Pronunciation: wick - i - knee- dee - yah (emphasis on the I need)
Sentence: Jerome often displayed a wikineedia type behavior to check for his name on every sight he went to.
Etymology: wikipedia + i need
Points: 575