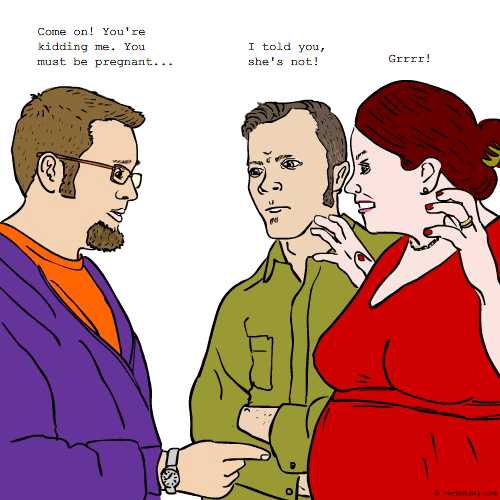 DEFINITION: v., To enthusiastically congratulate a woman on her pending motherhood, only to be told that you are mistaken. n., The dashed expectations and pregnant silence that follows mistaken congratulations.
Pregnut
Pronunciation: preg+nut
Sentence: Since my girlfriend had a baby I have been a complete pregnut - I see pregnant women everywhere!!
Etymology: pregnant and nut - like crazy
Points: 455