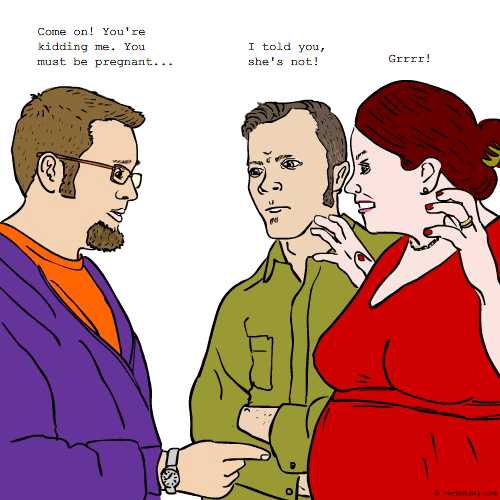 DEFINITION: v., To enthusiastically congratulate a woman on her pending motherhood, only to be told that you are mistaken. n., The dashed expectations and pregnant silence that follows mistaken congratulations.
Fetusnmouth
Pronunciation: Fee-TUS-IN-MOW-TH
Sentence: Wow Gabby, you're baby's gonna be a soccer player!" Way to go JIm, nice fetusnmouth, you tard.
Etymology: Foot in Mouth and The little critter that isn't
Points: 563