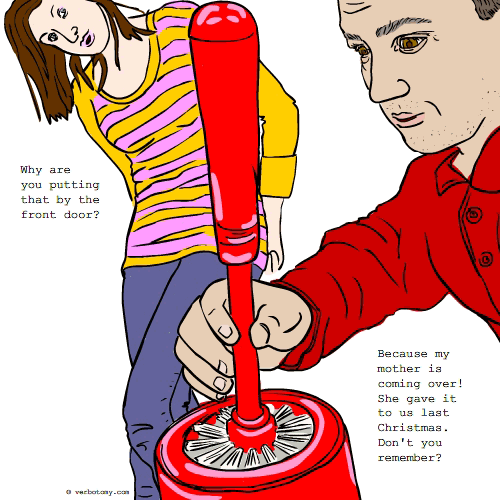 DEFINITION: n., An ugly decorative item or article of clothing received from friends or relatives, which is kept stored away but ready to be pulled out at a moment's notice in anticipation of a return visit. v., To temporarily place an old, and perhaps unattractive gift in a place of honor.
Adornmoment
Pronunciation: ə-dôrn'moh-muhnt
Sentence: Prior to her mother-in-laws visit Lisa placed a bowl of glass grapes in the center of her coffee table. They were ugly, but they were a gift. So they were only going to be there an adornmoment.
Etymology: Adornment: Something that beautifies or adorns; an ornament. + Moment: an indefinitely short period of time.
Points: 428