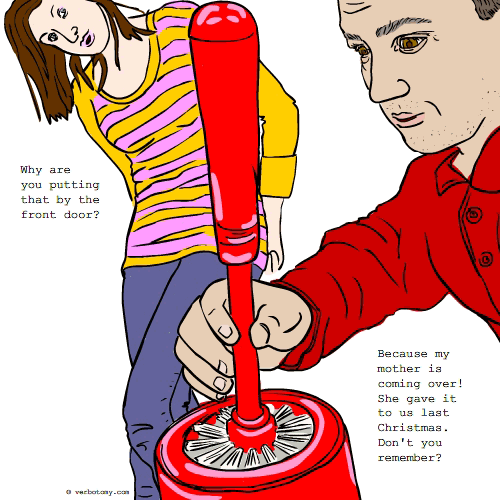 DEFINITION: n., An ugly decorative item or article of clothing received from friends or relatives, which is kept stored away but ready to be pulled out at a moment's notice in anticipation of a return visit. v., To temporarily place an old, and perhaps unattractive gift in a place of honor.
Dissedplay
Pronunciation: disstplay
Sentence: "I hate this sweater! But my grandma gave it to me, and I'm having dinner with her. I have to dissedplay it. I hope we go someplace dark!"
Etymology: Slang term diss and display
Points: 395