Verboticism: Preenoccupied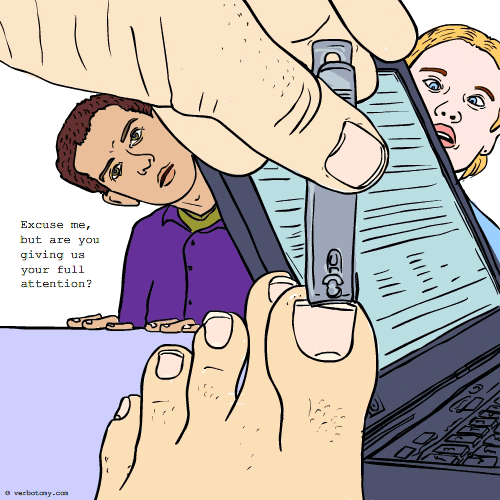 DEFINITION: v. , To groom oneself in inappropriate places or at inappropriate times n., A person who practices personal hygiene in public places.
Preenoccupied
Pronunciation: preen/aw/ku/pyed
Sentence: Sally was so preenoccupied that she brought her whole makeup kit with her wherever she went. She sometimes used the reflection from a fellow passenger's glasses to adjust her lipstick.
Etymology: preen + preoccupied
Points: 308