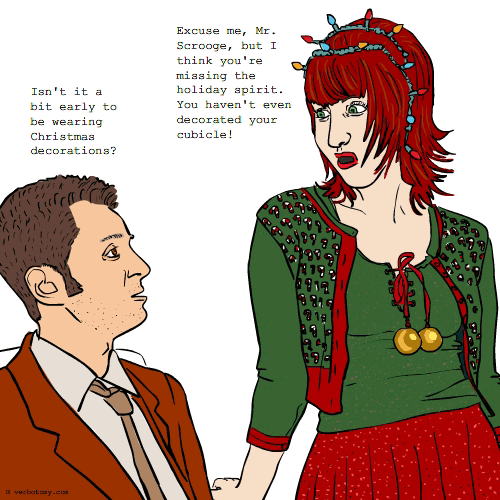 DEFINITION: n., A person so enamored with the holidays that they don't just deck their halls and home, but they also decorate their car, their cubicle, their pets, and themselves. v., To obsessively decorate according to seasonal holidays.
Hollytosis
Pronunciation: holl-lee-toe-sis
Sentence: Mitch didn't realize the level of Bonnie's hollytosis until he saw that the cats had been dyed red and green and that the refrigerator had been wrapped in tinsel.
Etymology: holly + halitosis... it's monday - my brain's not totally warmed up yet.
Points: 449