Verboticism: Decorfatuate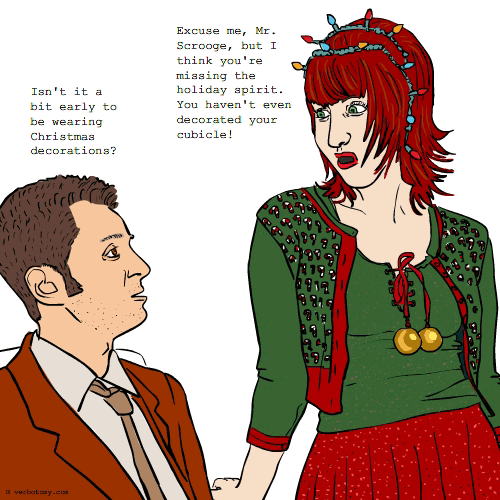 DEFINITION: n., A person so enamored with the holidays that they don't just deck their halls and home, but they also decorate their car, their cubicle, their pets, and themselves. v., To obsessively decorate according to seasonal holidays.
Decorfatuate
Pronunciation: dek-uhr-fach-oo-eyt
Sentence: They knew her decofatuating had gone too far when she bought festive contact lenses that made her eyes look like Christmas trees.
Etymology: decorate + infatuate (as in obsess)
Points: 512