Verboticism: Infatyuleation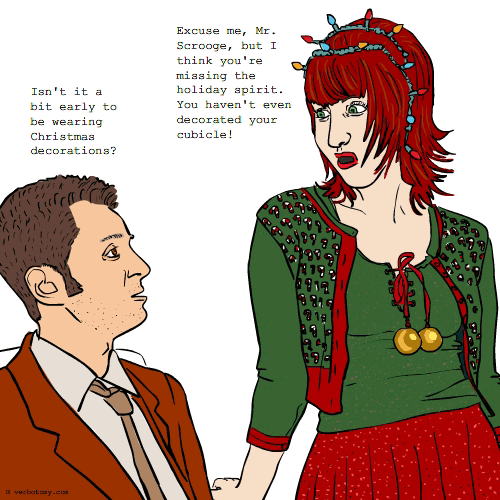 DEFINITION: n., A person so enamored with the holidays that they don't just deck their halls and home, but they also decorate their car, their cubicle, their pets, and themselves. v., To obsessively decorate according to seasonal holidays.
Infatyuleation
Created by: dubld
Pronunciation: in-fatch-yule-a-shun
Sentence: Her infatyuleation became apparent when she showed up to the office blinking in red and green on the day after Thangskiving.
Etymology: Infatuation + Yule Tide
Points: 452