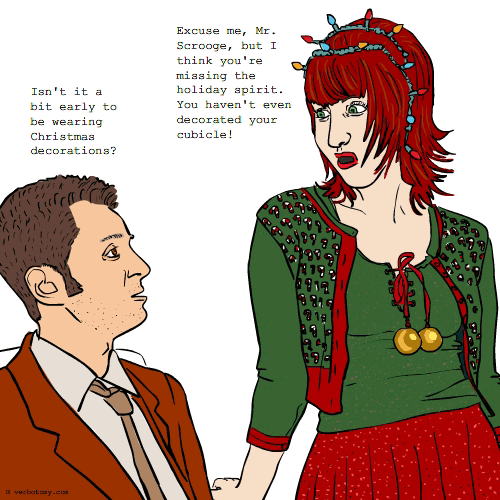 DEFINITION: n., A person so enamored with the holidays that they don't just deck their halls and home, but they also decorate their car, their cubicle, their pets, and themselves. v., To obsessively decorate according to seasonal holidays.
Decwhorator
Pronunciation: DEK-hor-ay-ter
Sentence: My friend, Wendy, is such a decwhorator that she has an entire month's worth of festive sweat shirts and sweaters. The one with Snoopy carrying the plate of cookies is cute, but the snow scene sweat shirt with a little stuffed kid tacked on to a spot where he appears to be sledding down Mt. Mammary, well, I think it's slightly obscene.
Etymology: decorator, whore (an obsessed person)
Points: 425