Verboticism: Festifanatic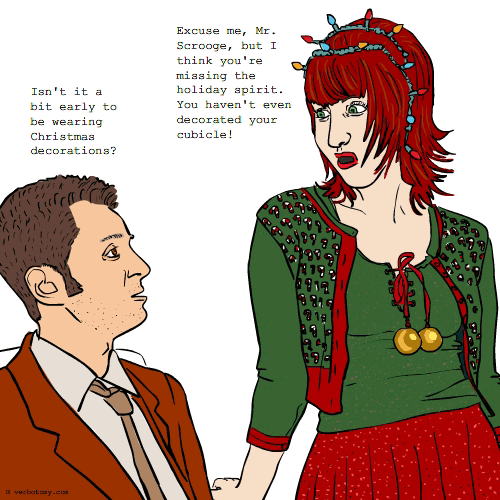 DEFINITION: n., A person so enamored with the holidays that they don't just deck their halls and home, but they also decorate their car, their cubicle, their pets, and themselves. v., To obsessively decorate according to seasonal holidays.
Festifanatic
Pronunciation: /fes-ti-fuh-nat-ik/
Sentence: Every year, on the first day of December, Liz turned into a complete festifanatic. Yet, rather than trying to infect her friends and fellow workers with the holiday spirit, she would instead criticize their lack of spirit and accuse them of being 'ornamentally challenged,' which only further alienated everyone. Liz would always end up spending her holidays alone, despite all her enthusiasm.
Etymology: festive - "of, relating to, or appropriate for a feast or festival." (Latin, féstīvus - "merry") + fanatic (Latin, fānāticus - "pertaining to a temple, inspired by orgiastic rites, frantic")
Points: 311