Verboticism: Babelolfishcate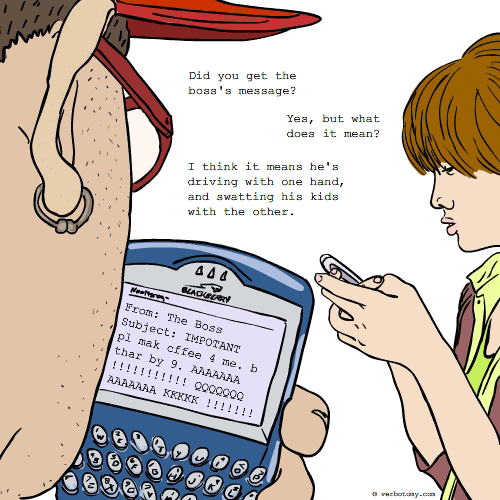 DEFINITION: v., To grasp the meaning of muddled texts like blog posts, emails and text messages where standard grammatical or spelling conventions have been ignored. n., The ability to read and understand confused or poorly written messages.
Babelolfishcate
Pronunciation: bayb-lol-fish-cayt
Sentence: Even though Jimmy was adamant that his texts were easily understood, it took a while before his parents were able to babelolfishcate his messages.
Etymology: From the term "Babel Fish", mixed with internet speak. Other usages include Babelwtfish.
Points: 410