Verboticism: Aplandonment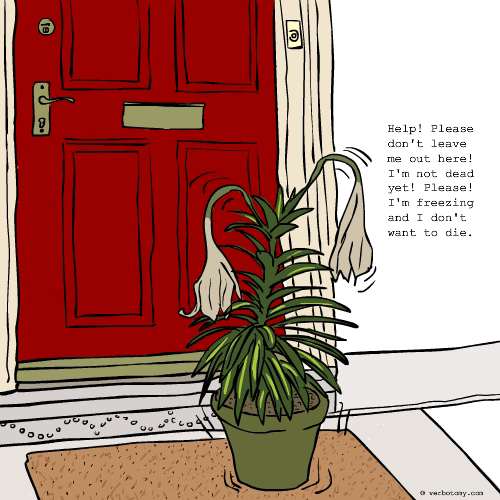 DEFINITION: v., To put an unwanted houseplant, especially a seasonal or gift plant like a Poinsettia or Easter Lily, outdoors in hopes that it will die. n., An unwanted houseplant which has been left to nature.
Aplandonment
Pronunciation: a-plan-don-ment
Sentence: Bruno, not being able to look at the plant shrivel and finally die due to the lack of watering, resorted to aplandonment, knowing full well that he would forget the hideous Christmas cactus his mother had given him out there on the balcony.
Etymology: Mix of plant and abandonment.
Points: 317