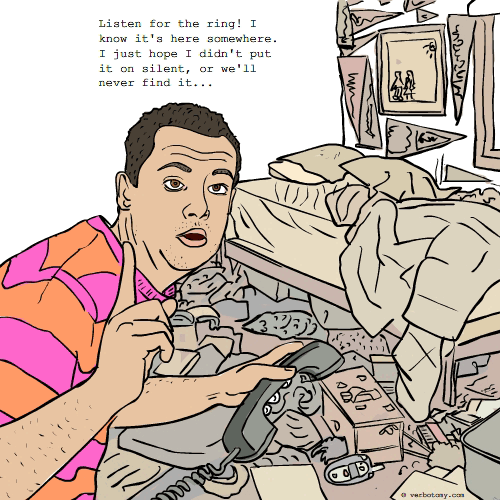 DEFINITION: v., To call your cellphone when you have misplaced it, hoping that it will ring so that you can locate it. n., The sound of a lost cellphone.
Cellfing
Pronunciation: "selfing"
Sentence: I've been cellfing my phone for hours, to no avail...I must have left it at the pub.
Etymology:
Points: 403