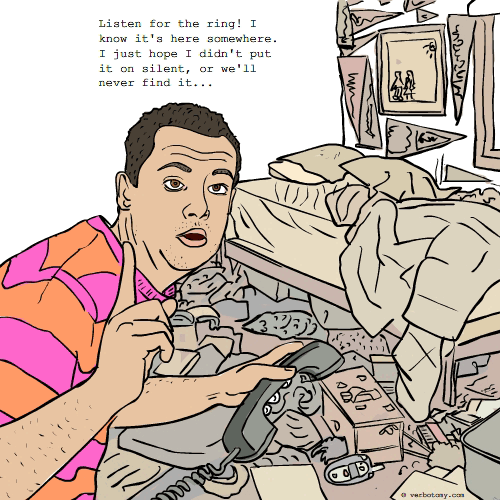 DEFINITION: v., To call your cellphone when you have misplaced it, hoping that it will ring so that you can locate it. n., The sound of a lost cellphone.
Cellseeus
Pronunciation: sell/see/us
Sentence: When a cell phone is well and truly lost, a sure fire remedy is to phone your number and shout loudly 'cellseeus' - works ever time because they are just as reliant on us as we are on them.
Etymology: cell + see + us + celsius
Points: 329