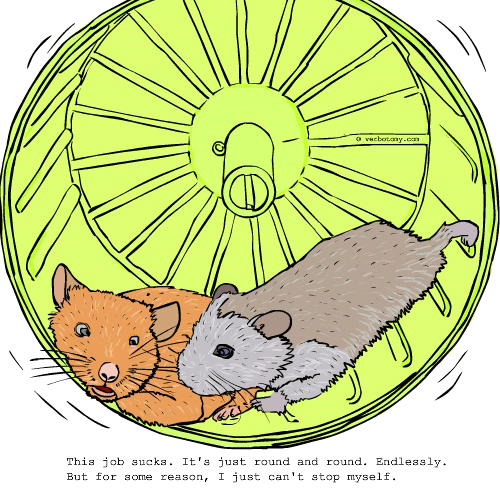 DEFINITION: n., A person who diligently and persistently complains about their work. v., To enjoy bellyaching about your job so much that you would never consider quitting.
Bellyyay
Pronunciation: BEHL-lee-yay
Sentence: Alex plan was this: why aspire to supervising manager when he could bellyyay all he wanted as managerial supervisor?
Etymology: bellyache + yay
Points: 599