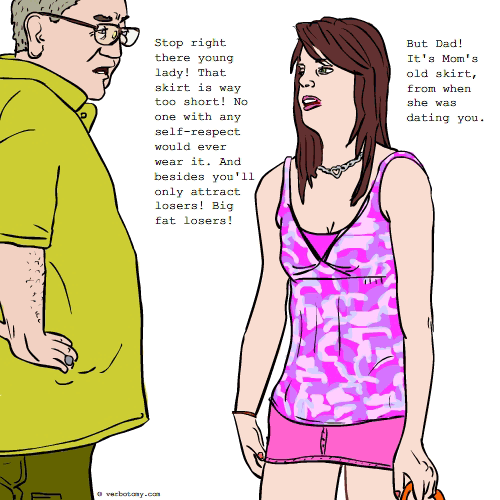 DEFINITION: n., A fashion item so old that it has gone out of and come back into style. v., To save outdated clothing hoping that it will come back into style.
Recyclotogy
Pronunciation: re-CYC-lo-tog-ee with "tog" rhyming with "cog"
Sentence: "I might expect this kind of recyclotogy from you Mavis, you've saved every skirt you've worn since the '70's."
Etymology: From the word "Recycle" meaning to repurpose, reuse, the word "tog" meaning item or article of clothing and the "y" ending indicating the active verb form.
Points: 329