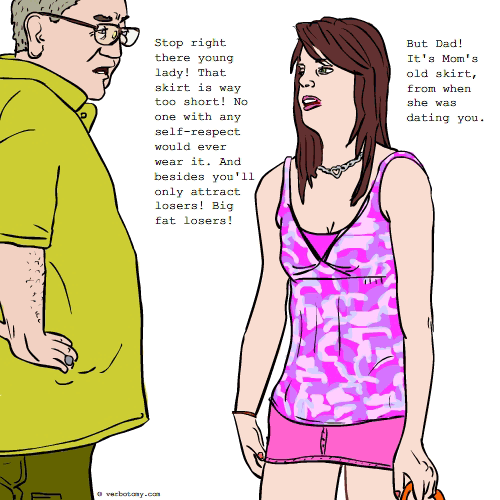 DEFINITION: n., A fashion item so old that it has gone out of and come back into style. v., To save outdated clothing hoping that it will come back into style.
Whoredrobe
Pronunciation: HOR-drobe
Sentence: I told my wife in the 80's pleather pants were unattractive. I have no idea why she's taking out of the whoredrobe now.
Etymology: Whore + Wardrobe = Whoredrobe
Points: 320