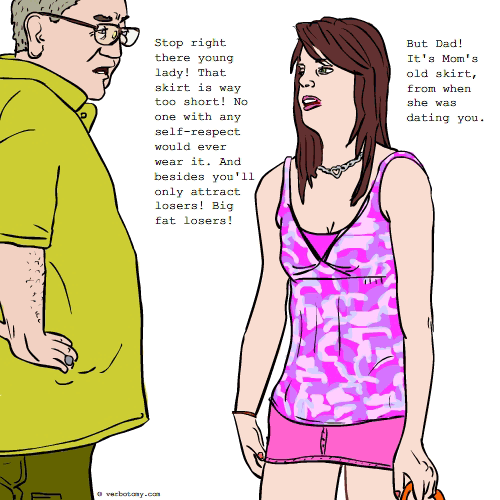 DEFINITION: n., A fashion item so old that it has gone out of and come back into style. v., To save outdated clothing hoping that it will come back into style.
Rewearhouse
Created by: crmow
Pronunciation: re-wair-houz
Sentence: Julia rewearhoused her bell bottoms from the 70's, but it didn't work out because she couldn't squeeze in to them any longer.
Etymology: rewear + warehouse
Points: 401