Verboticism: Distractigab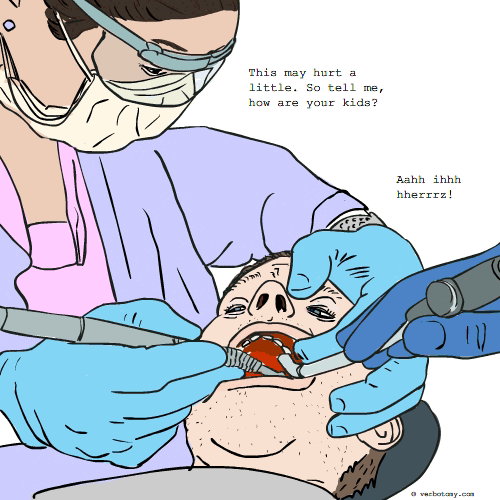 DEFINITION: n., Forced small talk used by professional caregivers to put patients at ease. (Not usually effective.) v., To ask insipid questions while subjecting a person to an intimate, awkward or painful procedure.
Distractigab
Pronunciation: di-strakt-ih-gab
Sentence: Part of medical training is a day of distractigab techniques, tips for safe topics and appropriate tone of voice. They generally pratice on squirrels and rats.
Etymology: distract + gab (yammer, chat)
Points: 344