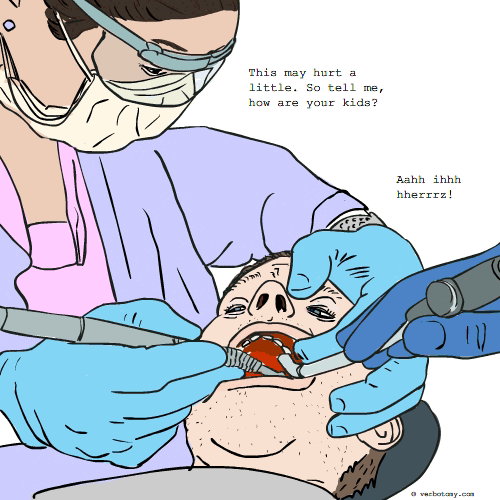 DEFINITION: n., Forced small talk used by professional caregivers to put patients at ease. (Not usually effective.) v., To ask insipid questions while subjecting a person to an intimate, awkward or painful procedure.
Eloquesia
Pronunciation: ello-QWEE-shuh
Sentence: Dr. Lonnigan's eloquesia wasn't putting Harry at ease. In fact, his muttercal [filtered through medical apparatus] responses were painful to make and - to his ears - unintelligible.
Etymology: Eloqu(ence) + (anesth)esia EDIT: it occured to me that the word Queasy is sort of in there. I know I get a little queasy when the doctor starts talking to me.
Points: 422