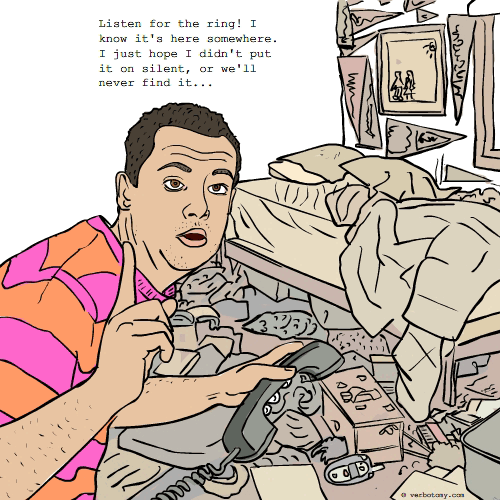 DEFINITION: v., To call your cellphone when you have misplaced it, hoping that it will ring so that you can locate it. n., The sound of a lost cellphone.
Already Voted
Vote not counted. We have already counted two anonymous votes from your network. If you haven't voted yet, you can login and then we will count your vote.
---
Cellocator
Pronunciation: SEL-oh-cayt-ehr
Sentence: Brad was forever misplacing his cell phone or having it hidden under a pile of clothing or other items and he had become fairly adept with his cellocator method which consisted of calling his cell from another phone, hoping to hear it ringing.
Etymology: Blend of 'cell' (cell phone) and 'locator' (a device for finding something)
Points: 428