Verboticism: Regrectacles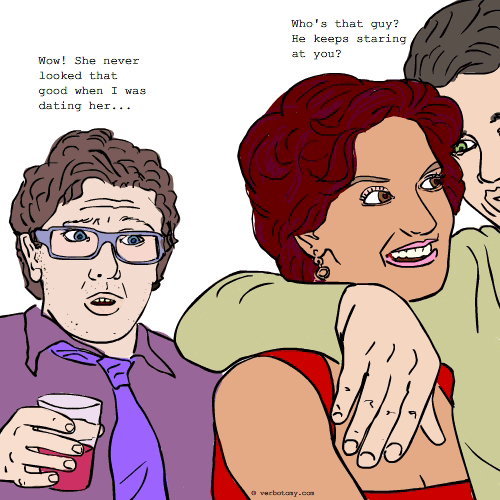 DEFINITION: n., A syndrome afflicting the recently separated in which the "ex" (i.e. ex-boyfriend, ex-girlfriend, ex-husband, or even an ex-mother-in-law) appears to be more attractive than ever before. v., To be attracted to your "ex".
Voted For: Regrectacles
Successfully added your vote for "Regrectacles".
Pronunciation: ree GREK tuh kuhls
Sentence: Harold thought his "ex" looked more beautiful than ever as he watched her through his rose colored regrectacles.
Etymology: (regret: a sense of longing for someone gone) + (spectacles: eyeglasses
Points: 683
Voted For!