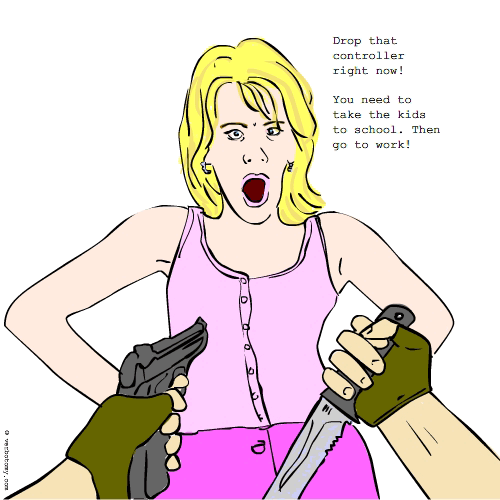 DEFINITION: n. A state of extreme agitation developed after extended periods of non-stop video game participation; commonly affects males of all ages! v. To twist yourself up into a knot while playing video games.
Already Voted
Vote not counted. We have already counted two anonymous votes from your network. If you haven't voted yet, you can login and then we will count your vote.
---
Nintendoncy
Pronunciation: nin ten don see
Sentence: Zelda was tired of Luigi's addiction to video games. He played them round the clock and his nintendoncy to avoid his work, family and other responsibilities, was what made her announce to him one day, "Good bye, Game Boy,Wii are so headed to divorce court!"
Etymology: Nintendo (Japanese interactive video game maker, part of a huge electronics conglomerate,which actually started in 1889 and has evolved into one of the 3 main video games makers) & Tendency (an inclination to do something;)
Points: 644