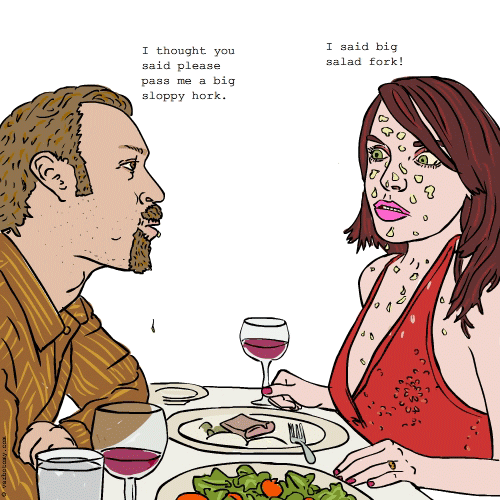 DEFINITION: v. To expectorate unexpectedly, especially in situations where it is not considered socially acceptable. n. A person who habitually spits, even when among polite company.
Voted For: Muculeptic
Successfully added your vote for "Muculeptic".
Created by: kalex
Pronunciation: m-yoo-ka-lep-tick
Sentence: My brother is a muculeptic, he spontaneously and perpetually spits all over the place.
Etymology: Muc-derived from mucus; leptic-to compulsively and persistently be afflicted VERB:Muculactate
Points: 1064
Voted For!