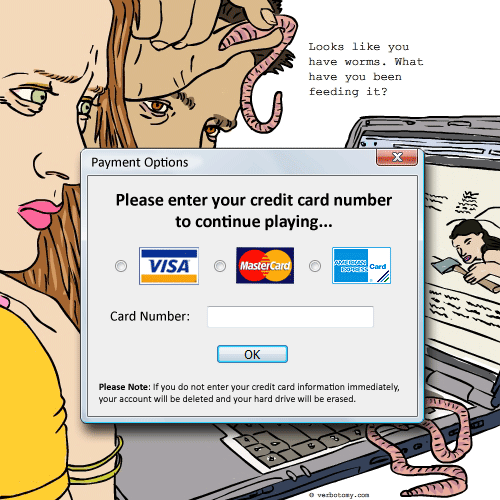 DEFINITION: n. A self-deprecating computer virus which is constantly changing its identity due to problems with its logic and/or self-confidence. v. To randomly change your tune, just so you can bug other people.
Voted For: Mubugtate
Successfully added your vote for "Mubugtate".
Pronunciation: mew-bug-tait
Sentence: People who mubugtate at parties always end up alone and locked in the bathroom either vomiting or counting the bathroom tiles. Computers who mubugtate at parties always end up being crashed through the window or locked in the bathroom vomiting.
Etymology: mutate + bug (as in virus, and to annoy)
Points: 1172
Voted For!