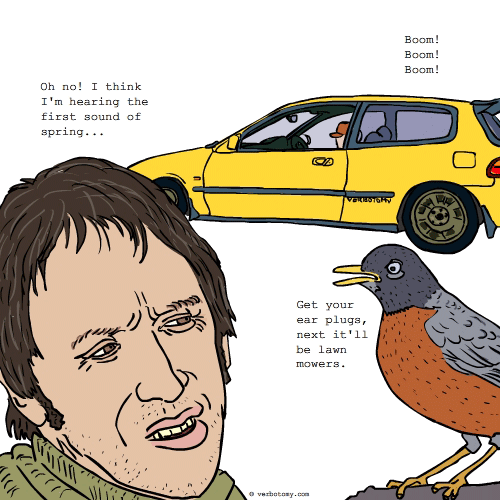 DEFINITION: v. To drive around in your car with the widows down and stereo blaring. n. The sounds emanating from the suped-up vehicles driven by strutting human males as they participate their annual spring mating rituals.
Already Voted
Vote not counted. We have already counted two anonymous votes from your network. If you haven't voted yet, you can login and then we will count your vote.
---
Carcophony
Created by: artr
Pronunciation: kärkäfənē
Sentence: When the high school held a car show they were ready to see some extreme cars. What they weren't expecting was the accompanying carcophony. Much of the money raised at the event was used to replace the windows of the school cracked by the boosted sound systems.
Etymology: car (a road vehicle, typically with four wheels, powered by an internal combustion engine and able to carry a small number of people) + cacophony (a harsh, discordant mixture of sounds)
Points: 800