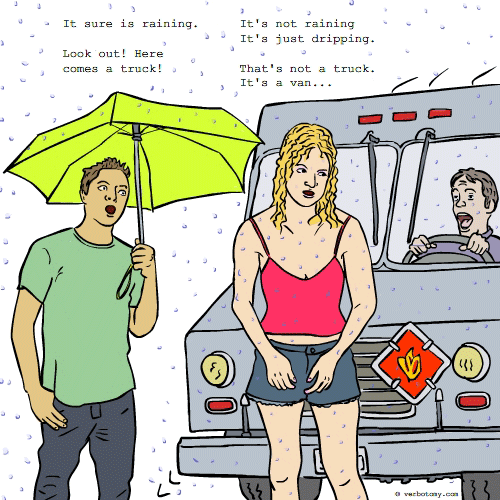 DEFINITION: v. To habitually object to and contradict other people's statements, especially if they include any facts or opinions. n. A person who finds fault what other people say no matter what it is, and lets them know it.
Already Voted
Vote not counted. We have already counted two anonymous votes from your network. If you haven't voted yet, you can login and then we will count your vote.
---
Lambastard
Pronunciation: LAM bas terd
Sentence: John is a lambastard who tends to angrily dismiss or criticize everything he hears. If he can pick apart any detail and prove you wrong, he will. He doesn't even seem to really be enjoying himself - he just seems pissed off all the time. He still hasn't figured out that being friendly is sometimes more important than being right.
Etymology: lambaste (to criticize severely, berate harshly) + bastard. Yes, OK, I know that the first word is correctly pronounced "lam' bast," with a short "a," but I just couldn't resist. Anyway, the alternative was "contradickt," and I already used "dick" this week.
Points: 764