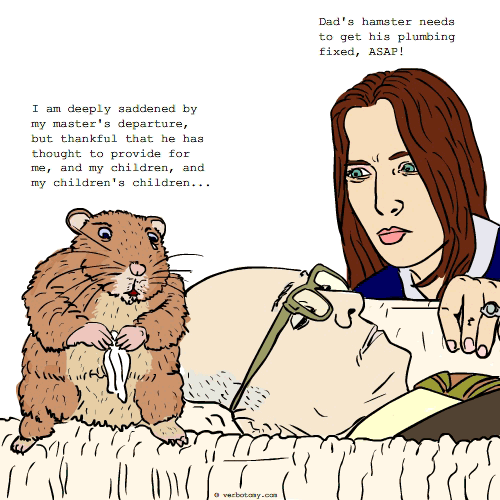 DEFINITION: n., An animal, usually a much loved pet, whose dead and departed owner has bequeathed a huge sum of money solely for its comfort and care. v. To leave part or all of an estate to a pet animal.
Voted For: Besqueak
Successfully added your vote for "Besqueak".
Pronunciation: bee - skweek
Sentence: Elvira loved her pet mice; so much so that she made a huge besqueak to them in her will. She provided $1,000,000 for the purpose of supporting her three blind mice and another $250,000 each for the ones who could see.
Etymology: bequeath,bequest, squeak
Points: 569
Voted For!