Verboticism: Mamaleficent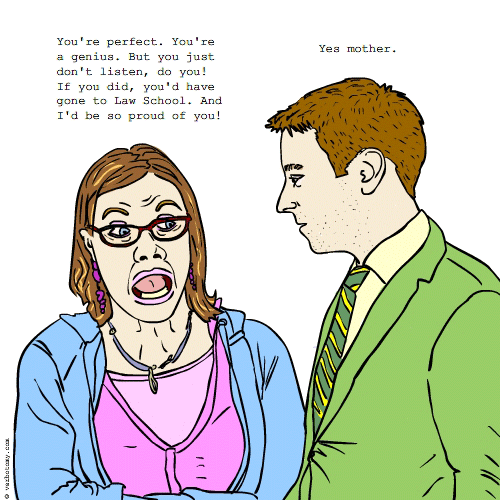 DEFINITION: v. To be offered regular encouragement, unwavering support and subtle but unrelenting criticism based on the worry that you may not be realizing your "full potential". n. The helpful but sometimes annoying advice given by a mother to a child.
Voted For: Mamaleficent
Successfully added your vote for "Mamaleficent".
Created by: artr
Pronunciation: mäməlɛfəsənt
Sentence: She had a quick wit only to be matched by her sharp tongue. She knew just how to cut her only child to the quick with the turn of a phrase. In her mamaleficent way she knew every insecurity, every self-doubt to play on to get what she wanted. Afterall, she had hand-crafted most of them. Thanks, Mom!
Etymology: Mama (one's mother) + maleficent (causing or capable of causing harm or destruction, esp. by supernatural means)
Points: 602
Voted For!