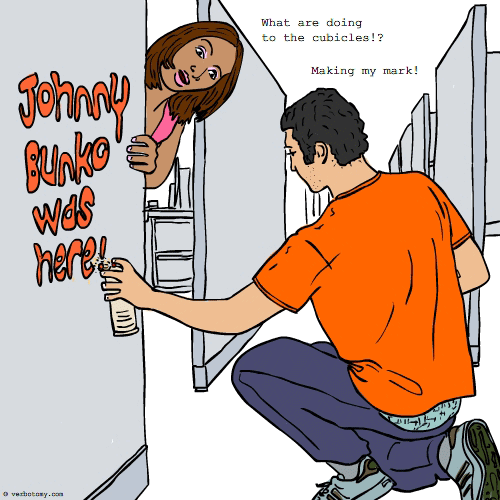 DEFINITION: v. To create an impression that you have made a positive contribution, especially when related to career activities. n. A personal mark or imprint which proves that you have done something that matters.
Already Voted
Vote not counted. We have already counted two anonymous votes from your network. If you haven't voted yet, you can login and then we will count your vote.
---
Kinpression
Pronunciation: kin pres shun
Sentence: Even though his uncle was a mob boss, Sal always tried to leave a good kinpression on others. Blood is blood and Sal reckoned that the nepotism at his being made would be outshone by the fact that he would do any job given to him. Yeah, he was happy to rub out an obstacle that his uncle felt needed whacked. That's why Sal is still out there being a citizen, secure in the knowledge that his loyalty, silence, thoroughness and relationship are secure. The theory of relativity works for Sal!
Etymology: Kin (family, group of people related by blood or marriage;a person having kinship with another or others) & Impression (a vague idea in which some confidence is placed;a clear and telling mental image)
Points: 704