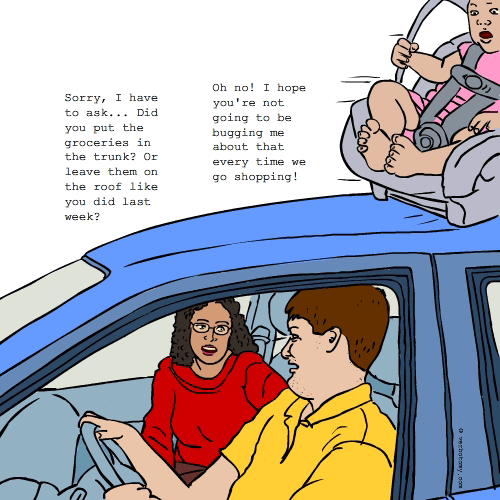 DEFINITION: v. To go to the store and buy something, but then to forget to bring it home. n. A person who forgets what they bought -- until the credit card bill comes in.
Already Voted
Vote not counted. We have already counted two anonymous votes from your network. If you haven't voted yet, you can login and then we will count your vote.
---
Payaway
Pronunciation: pay-away
Sentence: When Roger got home and looked in the back of the minivan he realized that the groceries he bought for poker night with the boys were left behind, probably in a shopping cart in the store's parking lot. Chances were good that they were gone. The guys would certainly get a laugh at him. He'd have to come up with a believable story to save face. "I'll tell them that I bought the stuff on payaway," he thought, "that will buy me enough time to get back to the store."
Etymology: pay: purchase, buy + away: gone (wordplay on layaway -- to pay for things over time)
Points: 749
Voted For!