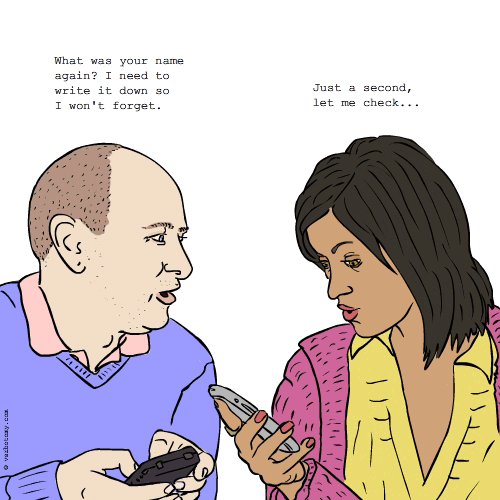 DEFINITION: v. To be so dependent on computers and other gadgets, that you cannot communicate or even think without them. n. A person who cannot communicate, or even think, without using an electronic device.
Voted For: Eddiction
Successfully added your vote For "Eddiction".
Pronunciation: ee dikt shun
Sentence: Ed had such a strong eddiction to things electronic, he could not talk to a pretty girl in front of him. He had to get her e-mail or text address or facebook address before he could ask her out. He was the original cybernaught.
Etymology: ed-electronic device & addiction (dependency)
Points: 884
Voted For!