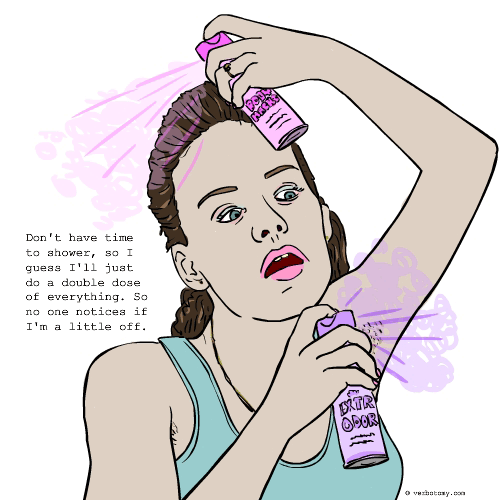 DEFINITION: n. A person who wears way too much perfume or cologne. v. To reek of perfume or cologne so strongly that it literally makes other people sick.
Obsessereek
Pronunciation: ob-SESS-her-eek
Sentence: Wilma seemed to not notice that her preoccupation with perfumes, colognes, hair sprays and scented lotions made her a walking, talking 'stink bomb', and her friends would talk behind her back about how she obsessereeked and how offensive she was.
Etymology: Blend of 'obsessed' (To have the mind excessively preoccupied with a single emotion or topic) and 'reek' (have offensive odor - stink)
Points: 539