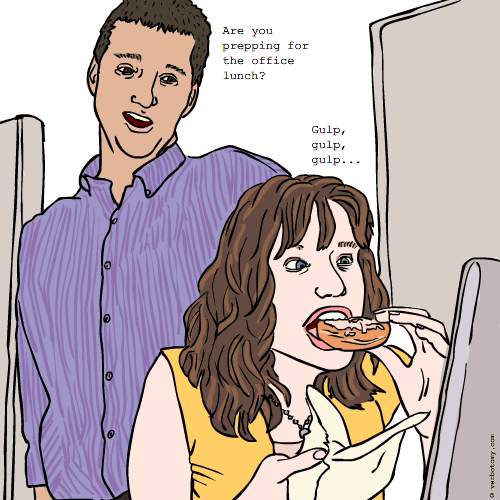 DEFINITION: v. To pig out at your desk right before a business lunch, so you'll be satisfied with a salad and water at the restaurant, and create the impression that you're not a glutton. n., A secret snack taken to strengthen one's resolve not to eat too much while others are watching.
Cramouflage
Created by: Niarc
Pronunciation: 'Cram-o-flage'
Sentence: Anticipating management's poor attempt at a staff buffet, Pete went about his usual cramouflage, secretly gobbling a hand-full of dried cereal, two cupcakes and half a bag of marshmallows.
Etymology: A combination of 'Cram'- to fill with an excessive amount of food; overfeed, and 'Camouflage' - concealment.
Points: 365