Verboticism: Cuisineriorate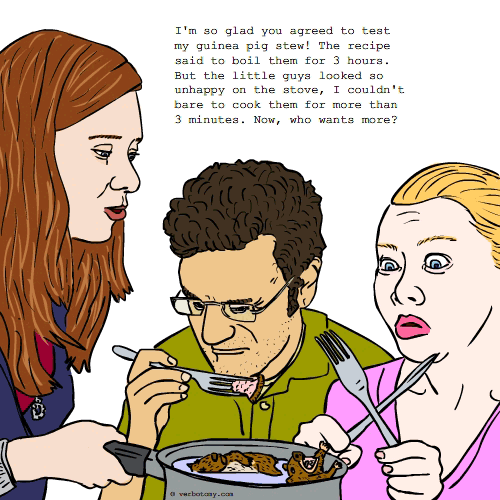 DEFINITION: v. To prepare or process food in a manner that renders it unpalatable, indigestible and completely inedible. n., Food which has been prepared in such a way that it is unfit for human, or even non-human, consumption.
Cuisineriorate
Pronunciation: kwi-ZEEN-e-or-ayt
Sentence: Lorraine's most notable skill in cooking was a remarkable ability to cuisineriorate most everything she cooked....she could make a dish like duck l'orange taste like canned cat food.
Etymology: Blend of 'cuisine' (a style or quality of cooking; cookery) and 'deteriorate' (to make or become worse or inferior in character, quality, value, etc)
Points: 380