Verboticism: Galahadabooboo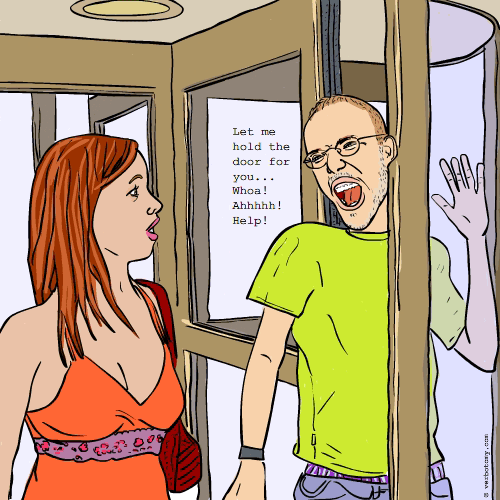 DEFINITION: n., A gallant gesture which does not produce the desired effect because of poor execution. v., To offer a small gesture of assistance, which backfires as you trip over your own kind intentions.
Galahadabooboo
Pronunciation: gal-uh-had-uh-BOO-boo
Sentence: Once again, when Forrest made a very gallant attempt to rescue a lady in distress he had yet another galahadabooboo when he was trapped by the revolving door.
Etymology: Blend of 'Galahad' (knight and gentleman) and 'boo boo' (blunder)
Points: 485