Verboticism: Interrorgate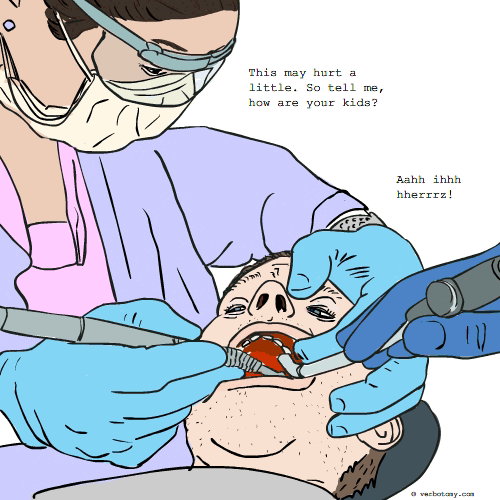 DEFINITION: n., Forced small talk used by professional caregivers to put patients at ease. (Not usually effective.) v., To ask insipid questions while subjecting a person to an intimate, awkward or painful procedure.
Interrorgate
Pronunciation: in ter or gayt
Sentence: When Dr.Payne had George in her dental chair, she often asked him casual questions to get his mind off his ordeal. But since he really could not answer the questions properly, he felt this questioning was a way to interrorgate him.
Etymology: Interrogate (pose a series of questions to) & Terror (an overwhelming feeling of fear and anxiety)
Points: 428