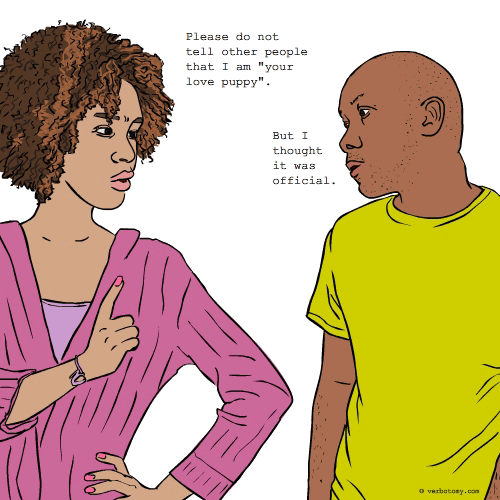 DEFINITION: n. A reprimand, usually given to a "significant other", for improper labeling of the relationship. v. To scold someone for incorrectly describing, at least from your point of view, the state your personal relationship.
Imgametory
Pronunciation: im-game-at-or-y
Sentence: The remark that he made towards his lover wa quite imgametory.
Etymology: im: not gameto: sexual union/marriage ry:...
Points: 509