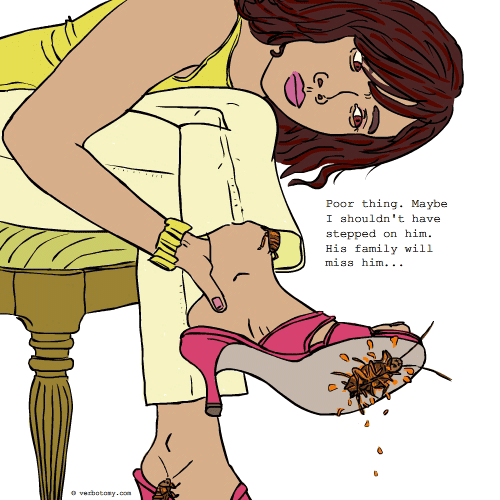 DEFINITION: v. To do something decisive and then immediately start to have doubts, wondering if you did the right thing. n. Second thoughts, or second guesses, about a decision or an action you have made but cannot change.
Refret
Created by: artr
Pronunciation: ri-fret
Sentence: Joan is not one to make big decisions easily. She takes her time collecting data and sorting through options. Her biggest problem is that when she does something definitive she immediately begins to refret her action.
Etymology: regret (to feel sorrow or remorse for an act, fault, disappointment, etc. + fret (to feel or express worry, annoyance, discontent)
Points: 728