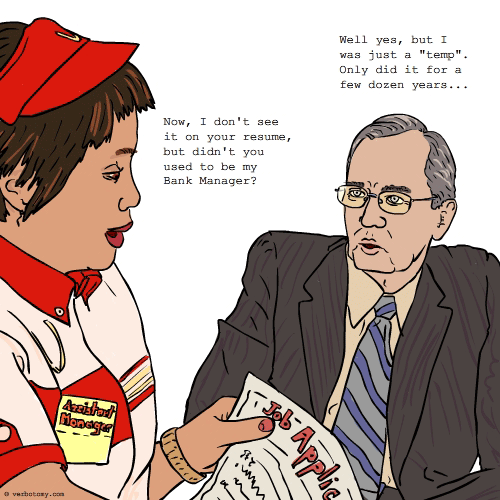 DEFINITION: v. To deny one's accomplishments, or minimize one's abilities in order to obtain a job. n. A resume, or list of qualifications, which has been disembellished and disemboweled to meet extremely low job requirements.
Caredaction
Pronunciation: Cer-re-dak-shun
Sentence: John really needed this menial job, so performed a little caredaction on his resume before submitting it.
Etymology: from Career (An occupation undertaken for a significant period of a person's life and with opportunities for progress.) and redact(Edit (text) for publication.)
Points: 662